Case Study: A Behind-the-Scenes Look At My First Webinar
I've been following various lady bosses seriously for about eight months now. Many of them have attributed their success by doing this one simple thing : conduct a webinar. If you're not sure what a webinar is, it's basically a web-based seminar or an online workshop (live or pre-recorded) where you listen to one or more speakers talk about a particular topic or theme.
When I first started my entrepreneurial journey, I was pretty scared by the idea of doing a webinar of my own and had no clue how to plan or conduct one. So, I did some digging and came across some pretty good resources on good ol' Google and this one in particular by byRegina. After my research and listening to a 100 or so webinars, I finally got the courage to plan and conduct one.
At the time, I was pursuing the role of an Accountability Author Coach and doing one-on-one coaching. As enjoyable as it was to help aspiring authors in a one-on-one fashion, I realized I needed to pursue a different path. At any rate, I'm choosing to use that experience to help other newbies or aspiring entrepreneurs feel more comfortable about planning, creating, and conducting their first webinar.
Plan
Well, we all know we have to plan for success instead of just waiting for it to show up at our front door. So, that's what I did. I started planning. But how? Well, after talking to a good friend of mine, I was able to come up with my content. I already knew my audience (aspiring authors) and I already knew their biggest struggles. So, I planned my content around providing a solution to some of those problems. This is key, friend. You don't want to do a webinar for the sake of doing one. You want to make sure you have enough content and that it's valuable.
Once I knew my content, I was able to create a checklist of things I needed to do to actually put the webinar together and promote it. Then, I was able to organize the order in which I would present the information. Since I'm a good old fashioned gal, I simply wrote everything out by hand first. I can't lie--I love the feel of a good colorful pen in hand! My outline consisted of an intro (including why I was doing the webinar and what I wanted my audience to gain by the end of it), 10 steps my audience would need to consider when writing and self-publishing their first book, a fun fact, questions I would ask throughout the presentation (a tip I picked up from Amy Porterhouse on creating engaging webinars), information about my service, my actual pitch, and a conclusion.
Create
After finalizing the info I wanted to present and the order, I went into Google Slides and made my presentation. I highly suggest you keep everything "on brand", meaning your colors and fonts should all be cohesive with your overall brand design. Why? It just makes you look more professional and "put together". All of these small things plays into your audience's perception of you.
Fun Fact: The template I used for my webinar was the inspiration behind my brand colors.
One major tip I have is to keep things simple. Now, I absolutely LOVE color, but you don't want to distract your audience with busy backgrounds, transitions, and animations. Once you are done creating your presentation, I highly suggest you get someone to proof it and let you know from a spectator's point of view if your webinar is visually pleasing or if there is something else you may want to include. You should also practice saying your slides as if it's the actual presentation day--several times. This will help you with timing and it can help you feel more comfortable and confident.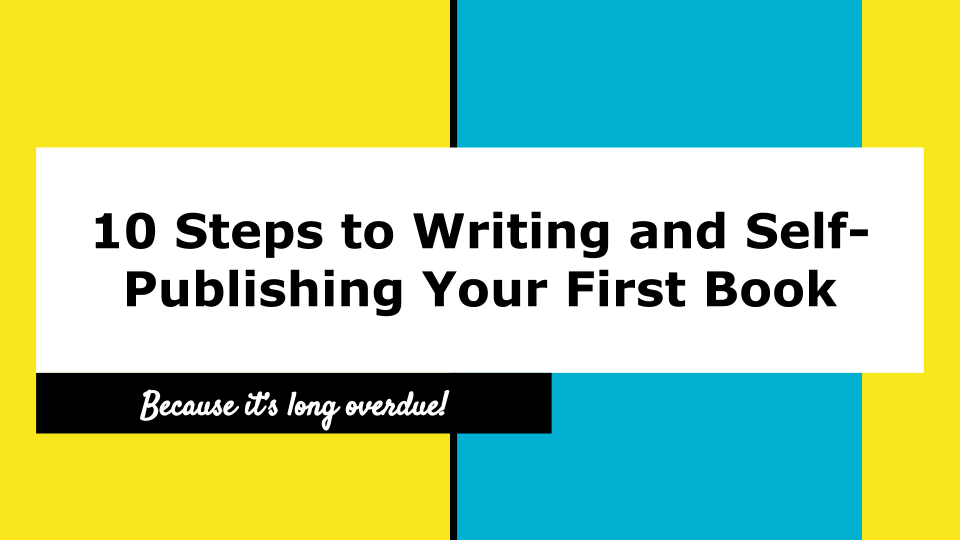 Turn of events
Speaking of comfortable and confident....let me share with you a bright idea I had about two weeks or less before go time. I was starting to get cold feet and doubt my ability to pull this whole thing off. So, I started looking for a co-presenter who complemented my service I would be offering. I'm not sure if you've ever heard of the Nectar Collective, but I have been pretty active in Melyssa Griffin's Facebook group, Blog and Biz BFFs, and decided to ask around for a co-presenter there. Fortunately, I found Lindsey Walker, an amazing PR specialist and branding enhancer.
We decided to conduct the webinar through Google Hangouts Air, and planned out a marketing strategy for the webinar. I made the graphics to promote it and began telling my email lists about the event immediately. We also incorporated Periscope and all other forms of social media into our marketing strategy. Pro tip: Don't be afraid to promote yourself! No one will know about your event unless you tell them.
Conduct
On the day of the event, I felt pretty good. I had already decided that because it was my first webinar, if I actually went through with it, I would consider it a success regardless of anyone actually signing me on as a coach. I made sure the webinar was visible on my private page of my site, and I checked the password to make sure attendees could get in without any problems.
The unthinkable happened though. I started the webinar, but my co-presenter wasn't able to get on with me because I sent her the wrong link. Yikes! After about 15 minutes, we were able to get a handle of our technological problems, and get back on track. Unfortunately, I think this negatively impacted our attendance because only one of the registered attendees could make it during the live take. (A few others took advantage of the replay.)
Now, was I upset? No, because as a former teacher, I realize that technology is not always our friend--and usually it's fickle during the times we most depend upon it! Although I was unable to have anyone sign me on as their accountability author coach during that webinar, I learned some things that I will definitely take into consideration moving forward.
What I Learned
I learned that fear can seriously dampen our ability to soar. What do I mean? Had I really believed in myself and educated my audience about why I could be of service BEFORE the event, I think the outcome would have been different overall. I would have promoted more and I would have done it more effectively.
I learned that I cannot expect others to automatically understand why they need my services and I cannot expect them to automatically invest in me on the first try. Sometimes, things just take time. I've heard it said many times that it takes people at least 7 times to see or hear about your brand before they start to take more of an interest in you.
I also learned how to plan better. I definitely will incorporate more time to market myself and educate my audience prior to the event. Finding a co-presenter with less than two weeks until go time was not enough time to develop an efficient marketing plan. This was probably one of my biggest downfalls. I know some of the gurus can pull it off, but because I was just getting my name out there, it just didn't work in my favor.
So, will I ever conduct another webinar? Sure! Will I consider having another co-presenter! Absolutely! Will I ever conduct a webinar alone? Yes!
After my experience, I feel a lot better about how to plan, create, and conduct an even better webinar. I also know enough to set realistic goals and expectations about my future webinars. Lastly, I am most grateful that I actually took the plunge and did something that was really scary, but necessary for me personally and for my biz.
What about you? Do you have any experience conducting webinars? What was it like? If not, when do you plan to do your first one?